Best Conditioner for Curly Hair Malaysia 2022
Curly and textured hair tends to be on the dry, dull, and frizzy end of the spectrum, so it's critical that you keep those delicate strands hydrated. Conditioners hydrate your hair, lock in moisture, repair damage, and protect it from environmental aggressors, keeping your curls soft and bouncy!
How to Choose Conditioner for Curly Hair?
Make sure you're using shampoo and conditioner that are formulated for curly hair (read the label).
If you have looser curls and oily hair, choose light formula with mild moisturizer. If you have tighter curls and drier hair, choose a thicker formula, like a cream conditioner. However, if you have damaged curls, purchase a conditioner designed specifically for damaged hair.
How to Apply Conditioner for Curly Hair?
a. Because the ends of curly hair are the oldest part of the hair, they are prone to the most dryness and damage. Concentrate on the ends first, then work your way up to the roots. Use more on the ends and less at the roots to help retain the natural shape of your hair.
b. Allow at least five minutes for the conditioner to absorb into your hair. If your hair is severely damaged or unusually dry, you can extend the period to fifteen or twenty minutes.
c. Rinse your hair completely with cool water to seal in the natural oils and smooth the cuticle. While rinsing, untangle your hair with your fingers or a wide-tooth comb.
Best Conditioner for Curly Hair Malaysia
1. Argan Natural Defining Curly Enhancer Conditioner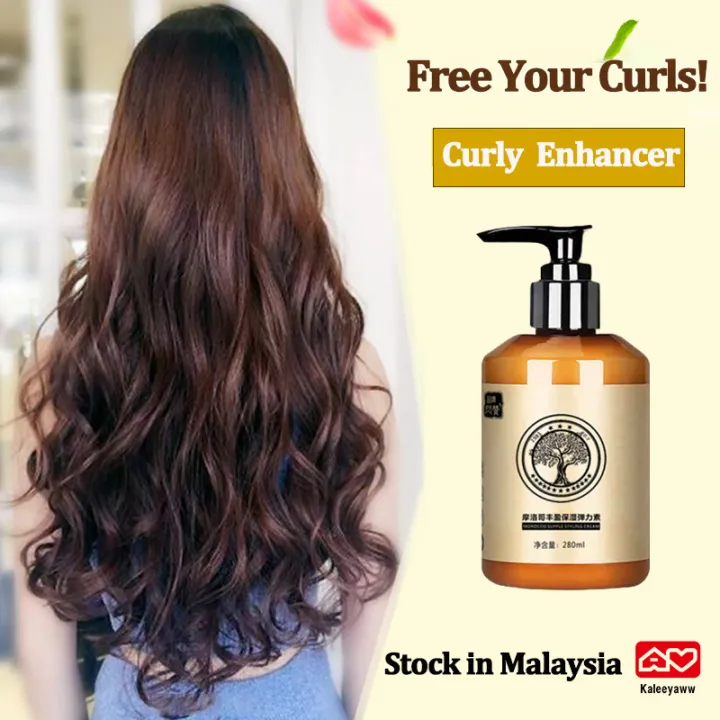 A staple for curly haired girls everywhere
Rich Argan Curl Enhancing Cream is a styling moisturizing cream for curls and waves that is specially formulated to add beautiful definition, shape, and natural bounce. Styling cream contains argan oil to seal in moisture, eliminate frustrating frizz and create long-lasting shine for irresistible curls.
Features:
- Naturally increase hair's elasticity, eliminating frizz, making hair softer and more manageable while restoring shine to dull, lifeless hair.
- Penetrates deep into the follicles, improving overall hair and scalp health; preventing breakage and split ends.
- Thickens and repairs damaged hair; adding volume, shine, and manageability.
- Improves hair's elasticity and prevents breakage.
- Generates collagen production, keeping the hair moisturized, nourished and improving overall shine.
- Strengthens and mends hair fibers; increasing hair's ability to hold moisture while adding shine and smoothness.
Check on Lazada
2. DEVACURL - One Condition Decadence (Ultra Moisturizing Milk Conditioner - For Super Curly Hair)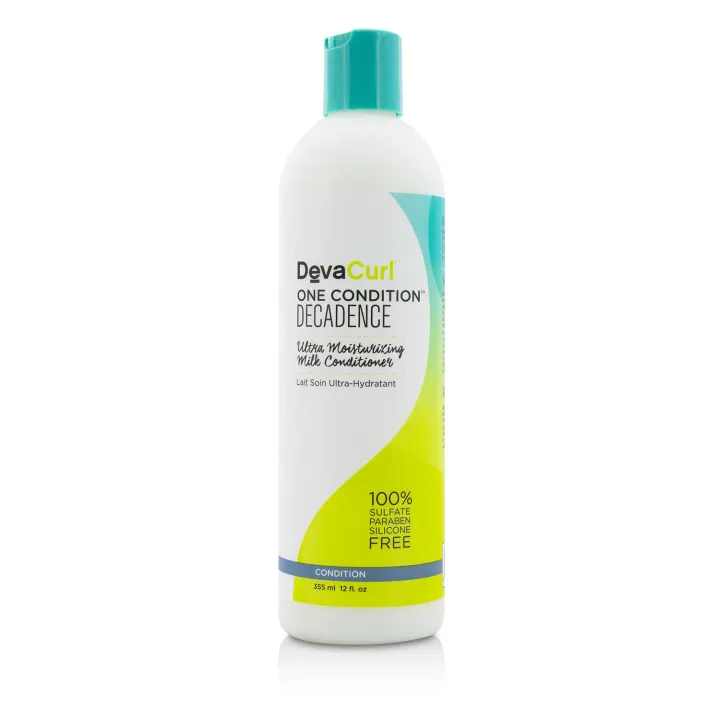 A highly moisturizing conditioner for super curly hair. It contains chufa milk & quinoa protein to deliver maximum moisture & nourishment
– Features a rich & creamy formula
– Offers detangling, protecting & strengthening benefits
– Infused with a luxurious & comforting scent
Check on Lazada
3. Johnson's Curl Defining Leave-In Conditioner
Hypoallergenic; pediatrician and ophthalmologist tested. Formulated to be gentler than adult products.
– No More Tears
– With Shea Butter
– Smooths Frizzy Hair & Defines Curls
– No Parabens, Phthalates, Sulfates or Dyes
– Cleanse + Style
– Moisturizes & defines waves & curls for 24 hours. Gentle enough for toddlers' & kids' developing hair.
Check on Lazada
4. SheaMoisture Coconut & Hibiscus Curl and Shine Conditioner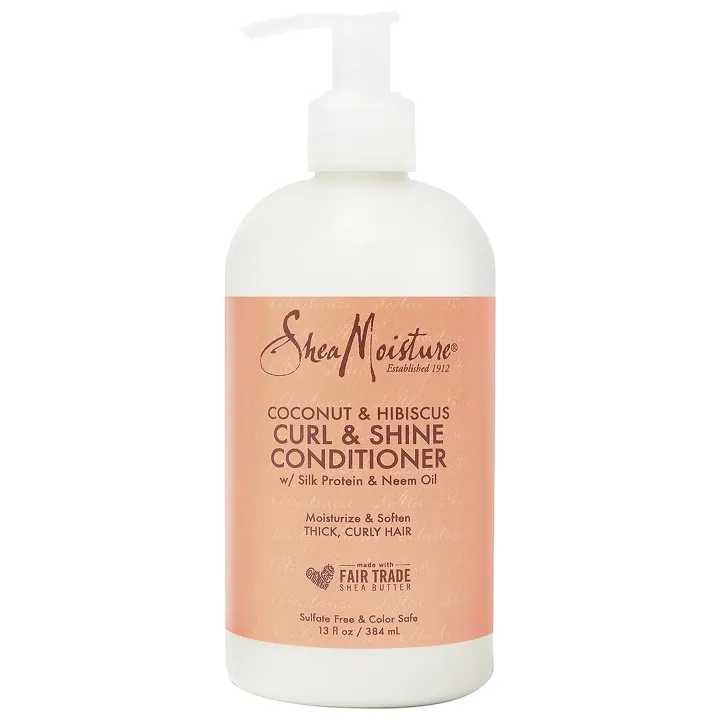 Give your hair a smooth and shiny finish by conditioning your hair with SheaMoisture's Coconut & Hibiscus Curl and Shine Conditioner. This conditioner for thick hair instantly softens and detangles dry, frizzy hair while infusing your curls and coils with intense moisture.
This intense hydration hair treatment, blended with Coconut & Neem Oils and Silk Protein, leaves your hair smooth, soft, and silky while enhancing your curls with natural shine. Fair Trade Shea Butter helps to provide nourishing hydration to dry, damaged and over-processed hair which helps in detangling curls.
SheaMoisture's Coconut & Hibiscus Curl and Shine Conditioner is a lightweight hair care that restores and smoothes dry hair cuticles without weighing your hair down. This moisturizing shine conditioner ensures you have no more knots, snarls or tangles – just soft, shining, easy to style hair wash after wash! Watch your hair shine!
Check on Lazada
5. Aussie Miracle Curls Conditioner Coconut & Australian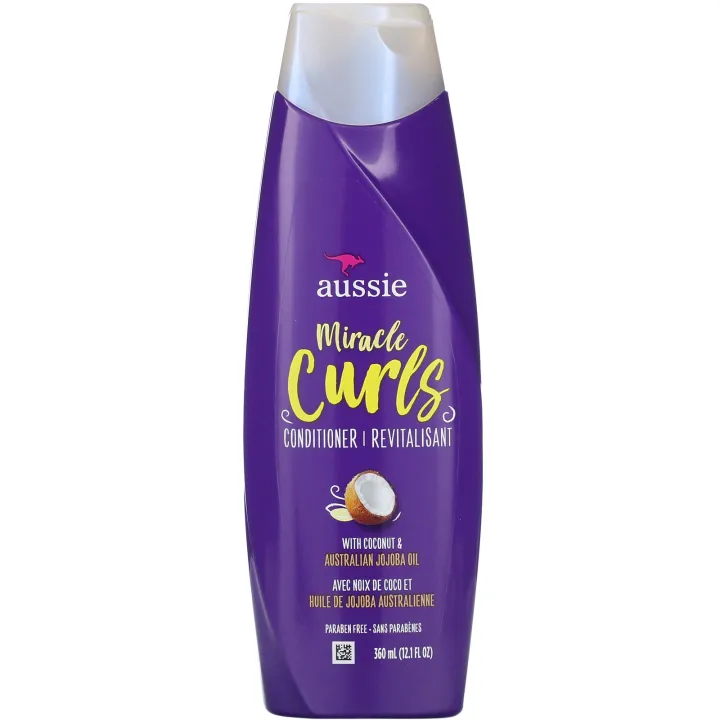 Dry, frizzy curls crying out for a miracle? We've got you covered! Our conditioner provides the slip and moisture your curls need without weighing them down.
– Paraben Free
– Made in USA
Suggested Use:
To experience our little miracle: Work this product into clean, wet hair, indulge in the yummy fragrance as the formula works its magic, and rinse out.
Check on Lazada
6. Noughty Wave Hello Conditioner (250ml) For Waves, Curls, Kinks Or Coils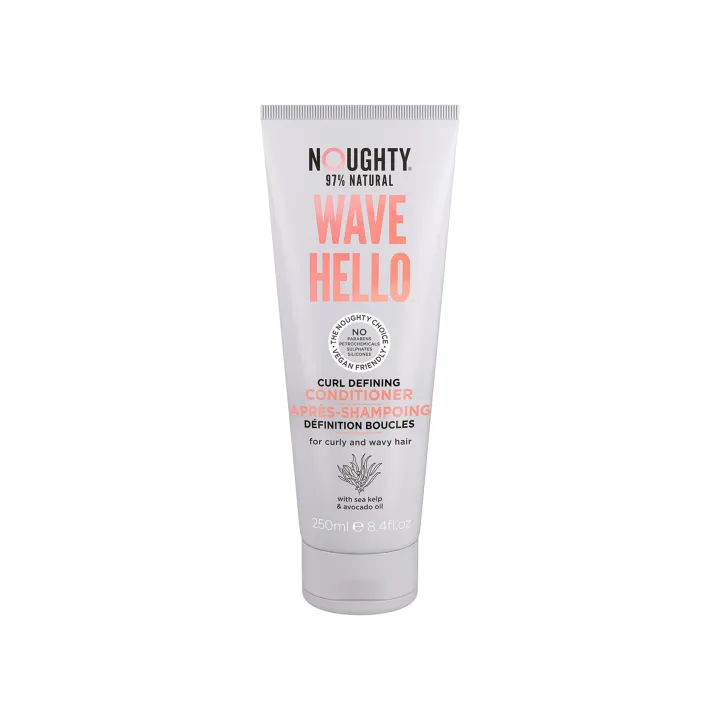 Say bye-bye to bad hair days and wave hello to super-conditioned, silky-soft, defined curls. Blended especially for the needs of natural or permed curly and wavy hair, this 97% natural, high-performance, silicone-free formula conditions the unruliest of manes. Sea kelp and avocado oil are part of a rich blend designed to intensely nourish and tame curls.
– House of Oils: Our unique blend of plant oils assists in boosting the strength of hair, improves suppleness, smoothness and shine, and helps to reduce damage and breakage. This is natural nurture for manes, and we use the best of these potent moisturisers.
– Vitamin-Rich Avocado Oil: Locks in moisture to nurture and strengthen hair.
– Sea Fennel: Hydrates and smoothes the cuticle.
– Irish Moss: Softens hair as it replenishes moisture.


Check on Lazada
7. Moroccanoil Curl Enhancing Conditioner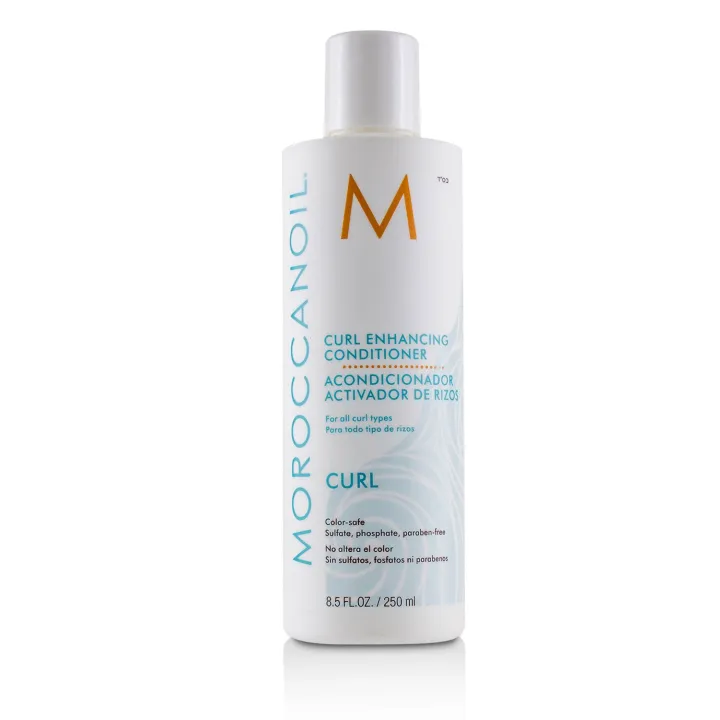 A Defining Conditioner for Curly Hair
– helps enhance curls & reduces frizz without adding weight
– contains nourishing Argan Oil to boost elasticity, shine & manageability
– blended with hydrolyzed vegetable protein & Abyssinian Oil
– effectively strengthens & protects hair
– leaves curls soft, smooth & healthy with bounce & movement