PRP Treatment Malaysia: Cost and Reviews 2020
Platelet Rich Plasma [PRP] therapy is the process of isolating platelets from the blood and concentrating these platelets to much higher concentration levels than normal, through the process of centrifugation. The result is Platelet Rich Plasma [PRP].
PRP treatment for face (also known as 'Vampire facelift') encourages collagen formation and improves blood supply to tissue, both of which are important factors in anti-aging therapies. Your skin texture will improve as the Platelet Rich Plasma stimulates new skin tissue growth.


PRP Therapy is a completely safe and natural treatment and is highly effective at improving the appearance of fine lines and wrinkles, scarring, sun damage and dull, worn-out looking skin. PRP can be used to rejuvenate the face, neck, décolleté, back of hands, scalp and other body areas.

Other areas such as the brows, temples, cheeks, nose and chin can be treated to enhance collagen synthesis. Eye bags and also lines around the eyes can also be treated.
PRP Malaysia | What does the process involve?
A small sample of your own blood [approximately 30 - 40 mls], is processed in a highly specialised, state of the art system, specifically designed to extract the Platelet Rich Plasma [PRP] in a safe, clinical manner and then this Platelet Rich Plasma [ PRP] is injected or applied in combination therapies.
PRP Malaysia | How does Platelet Rich Plasma PRP work on tissue?
Platelet Rich Plasma [PRP] contains high levels of tissue growth and regeneration factors which are vital to skin rejuvenation & repair. PRP is increasingly being recognised by specialist clinicians as a useful natural intervention to aid tissue growth and collagen stimulation.
Is Platelet Rich Plasma PRP Therapy safe to use?
Platelet Rich Plasma is your own unique [autologous] tissue and so you are using your own blood to repair and improve your skin tissue. Platelet Rich Plasma has been used in hundreds of thousands of procedures around the world for over 30 years, predominantly in maxilla-facial, orthopaedic and cardiac surgery. More recently PRP therapy has been used successfully in advanced wound care treatment and increasingly for skin rejuvenation as an alternative to foreign substance injections like Botox and dermal fillers.
Slight swelling and redness may be present after the procedure but this is normal and temporary and your specialist surgeon will provide you with appropriate treatment and care.
The Platelet Rich Plasma is processed under exacting clinical standards which all clinicians must adhere to when working with blood products and the processing of the blood is at 'point of care', next to the patient.
Is there discomfort following the Platelet Rich Plasma treatment?
Each person is unique and the response to intra-dermal injections will vary, though adverse reactions are rare. Your specialist may use a topical anaesthesia before injecting the Platelet Rich Plasma [PRP]. You may feel a 'tingling' sensation after the procedure and
there may be redness, slight swelling and bruising. These symptoms will disappear.
How long will the procedure take?
The procedure will take on average 45-60 mins.
What changes will I notice?
Platelet Rich Plasma encourages tissue growth and improves blood supply to tissue, both of which are important factors in anti-aging therapies. Your skin texture will improve as new tissue cells grow and visible results may take 3-6 weeks. The results continue to improve over time months and last approximately 1 – 2 years. Best results are attained through 3 to 6 consecutive treatments.
We are all unique and so results will depend upon a number of factors including your overall health status, age, dietary variations, whether you smoke, as well as a number of other health factors, including your unique skin type.
PRP Treatment Price in Malaysia
The average cost for PRP treatment in Malaysia is about RM 1,000. This price varies depending on location and clinic as well as the PRP preparation kit being used in Malaysia.
PRP treatment for face Malaysia price / wrinkles: RM 700 - 1,500 / session.
PRP injection for knees / joint pain: RM 3,000 - 4,000 / session.
PRP hair treatment: RM 2,500 - 3,500 / session.
Related: Kos perawatan PRP di Malaysia
Precaution:
You should only get your PRP treatment in a registered clinic as PRP should be performed in a clean environment. Ensure that your doctor uses a proper PRP preparation kit (shown below) to process the PRP. Never be shy to ask your doctor to show you the PRP preparation kit prior to your treatment. We have seen some advertisements offering prices below the cost of the PRP kit. We are not sure how is that possible? Unless they are not using a PRP preparation kit at all. So, if that's the case, what are you getting?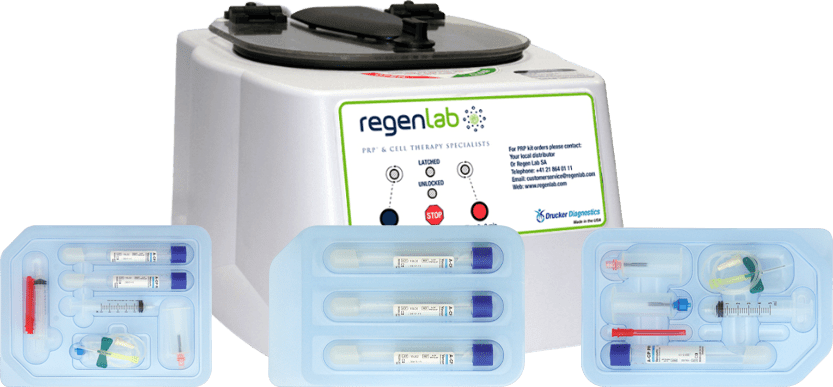 PRP preparation kit
PRP Treatment Reviews in Malaysia
Rawatan PRP Paling MURAH di Kuala Lumpur | Dr Hanafiah PRP
Harini I nak share my experience buat PRP dengan Dr Hanafiah yang I buat last month 2 days after my birthday. Dah dekat sebulan, dah nampak result, then baru la I share sebab I nak tengok dulu apa kesan dia after I buat PRP dekat muka I ni. Taknak la kasik review penipu buat harini, esok dah tulis review lagipon NI REVIEW IKHLAS AND BUKAN PAID ENTRY. Hahahah. Tetiba garang. Macam mana I boleh nak buat and sapa yang pengaruh I? Jawapan : Aliah la. Hahaha. Dia dok sebut banyak-banyak kali 'Maksu, cousin aku buat PRP muka macam telur kena kupas Maksu. Punyalah licin.... Aku nak buat lah kalau ada budget'...
Read more:
https://surayasulatin.blogspot.com/2018/11/rawatan-prp-paling-murah-di-kuala-lumpur.html
REVIEW RAWATAN PLATELET RICH PLASMA (PRP) DI PREMIER CLINIC TTDI – DISEBALIK JARUM DAN KECANTIKAN
Saya tidak mahu nampak tua sebelum usia. Jadi baru-baru ini saya berkesempatan mencuba rawatan yang dipanggil PLATELET RICH PLASMA atau singkatannya PRP TREATMENT di salah satu klinik estetik terkemuka di Malaysia, KLINIK PREMIER cawangan TTDI. Kenapa saya melakukan rawatan ini? Pada usia 35 tahun dengan kehidupan yang stressful, selalu terdedah kepada cahaya matahari, kurang menggunakan sunblock creammenyebabkan kulit wajah saya menjadi kusam, timbul kedutan halus pada dahi dan tepi mata. Malah bahagian bawah mata saya juga nampak teruk sebab kurang tidur. Saya perlu lakukan sesuatu. Jadi KLINIK PREMIER menjadi solusi kepada masalah saya...
Read more:
https://www.thisisreef.com/2017/06/review-rawatan-platelet-rich-plasma-prp.html
Review Rawatan PRP di Premier Clinic
Manakala untuk rawatan, mereka sangat terkenal dengan rawatan Platelet Rich Plasma (PRP). Yang ambil darah masuk mesin asingkan platelet tu lepas tu cucuk kat muka~ Vampire treatment orang kata~ Tau tak kenapa dorang pemes sangat dengan benda ni?
-> Kesan sampai 18 bulan! Bukan main jimat nak mati dohhhhh. Sekali rawatan tak yah datang tiap masa! Jaga elok-elok rajin pakai sunblock cuci muka je! (*kalau anda jenis pemalas mungkin kena buat sebelum sampai 18 bulan, haha)...
Read more:
http://thirteenpersona.blogspot.com/2018/04/review-rawatan-prp-di-premier-clinic.html

GLOWING SKIN WITH PRP TREATMENT @ PREMIER CLINIC BANGSAR BARU
Who remembers when Kim K posted a selfie of her face covered with blood and shocked the whole world?
Well, proud to announce, I have followed her footstep, jumped on the bandwagon and did the so-called Vampire Facials only that it wasn't as bloody as it was seen on her.
PRP treatment or more commonly known as Vampire facial for a layman as it involves injecting 'blood' into the skin.
But the truth is, you are not actually injecting blood directly into your skin. PRP is readily available in everyone's body. And it is obtained by drawing a small amount of blood from the patient themselves where the blood will then be spun down in a centrifuge to separate the different components of the blood. The spun blood would form 3 layers where the red and white blood cells are separated from the platelets and the plasma (the clear fluid). And now the plasma is concentrated with platelets and hence the name platelet-rich plasma, or PRP...
Are there any contra-indications to the use of Platelet Rich Plasma?

You must inform your specialist if you are taking medication, including blood thinning [anti-coagulant] medication, undergoing steroidal, or any long-term therapies.

Are all PRP therapies the same?
No, not all PRP therapies are the same. There is increasing clinical evidence that suggests that PRP therapies which contain higher concentrations of platelets produce better results. Research indicates that the optimal therapeutic concentration for effective skin rejuvenation is a platelet concentration of 3-4 times the normal level of platelets. Studies show that concentrated platelet levels of 800'000 to 1'000'000 per ml have been linked to optimal collagen formation.
PRP injection is also dependent on the skills and experience of the administering doctor. An updated doctor will also know that PRP treatment for face is best used in combination with other method e.g. ultrasound for optimal results.
Find a Clinic for PRP Treatment in Malaysia
With so many aesthetic clinics providing PRP injection treatment, how do you make the right choice?
It starts with reviewing data and information from Google search results. The list from Google search results is long and we have therefore shortlisted the following aesthetic clinics for PRP treatment in Kuala Lumpur and Selangor, for your convenience. Check out
Best Aesthetic Clinics in Malaysia
.