PRP Treatment Malaysia: Cost and Reviews 2022
Platelet Rich Plasma [PRP] therapy is the process of isolating platelets from the blood and concentrating these platelets to much higher concentration levels than normal, through the process of centrifugation. The result is Platelet Rich Plasma [PRP].
PRP treatment for face (also known as 'Vampire facelift') encourages collagen formation and improves blood supply to tissue, both of which are important factors in anti-aging therapies. Your skin texture will improve as the Platelet Rich Plasma stimulates new skin tissue growth.
PRP Therapy is a completely safe and natural treatment and is highly effective at improving the appearance of fine lines and wrinkles, scarring, sun damage and dull, worn-out looking skin. PRP can be used to rejuvenate the face, neck, décolleté, back of hands, scalp and other body areas.
Other areas such as the brows, temples, cheeks, nose and chin can be treated to enhance collagen synthesis. Eye bags and also lines around the eyes can also be treated.
PRP Malaysia | What does the process involve?
A small sample of your own blood [approximately 30 - 40 mls], is processed in a highly specialised, state of the art system, specifically designed to extract the Platelet Rich Plasma [PRP] in a safe, clinical manner and then this Platelet Rich Plasma [ PRP] is injected or applied in combination therapies.
PRP Malaysia | How does Platelet Rich Plasma PRP work on tissue?
Platelet Rich Plasma [PRP] contains high levels of tissue growth and regeneration factors which are vital to skin rejuvenation & repair. PRP is increasingly being recognised by specialist clinicians as a useful natural intervention to aid tissue growth and collagen stimulation.
Is Platelet Rich Plasma PRP Therapy safe to use?
Platelet Rich Plasma is your own unique [autologous] tissue and so you are using your own blood to repair and improve your skin tissue. Platelet Rich Plasma has been used in hundreds of thousands of procedures around the world for over 30 years, predominantly in maxilla-facial, orthopaedic and cardiac surgery. More recently PRP therapy has been used successfully in advanced wound care treatment and increasingly for skin rejuvenation as an alternative to foreign substance injections like Botox and dermal fillers.
Slight swelling and redness may be present after the procedure but this is normal and temporary and your specialist surgeon will provide you with appropriate treatment and care.
The Platelet Rich Plasma is processed under exacting clinical standards which all clinicians must adhere to when working with blood products and the processing of the blood is at 'point of care', next to the patient.
Is there discomfort following the Platelet Rich Plasma treatment?
Each person is unique and the response to intra-dermal injections will vary, though adverse reactions are rare. Your specialist may use a topical anaesthesia before injecting the Platelet Rich Plasma [PRP]. You may feel a 'tingling' sensation after the procedure and there may be redness, slight swelling and bruising. These symptoms will disappear.
How long will the procedure take?
The procedure will take on average 45-60 mins.

What changes will I notice?
Platelet Rich Plasma encourages tissue growth and improves blood supply to tissue, both of which are important factors in anti-aging therapies. Your skin texture will improve as new tissue cells grow and visible results may take 3-6 weeks. The results continue to improve over time months and last approximately 1 – 2 years. Best results are attained through 3 to 6 consecutive treatments.

We are all unique and so results will depend upon a number of factors including your overall health status, age, dietary variations, whether you smoke, as well as a number of other health factors, including your unique skin type.

PRP Treatment Price in Malaysia
The average cost for PRP treatment in Malaysia is about RM 1,000. This price varies depending on location and clinic as well as the PRP preparation kit being used in Malaysia.
PRP treatment for face Malaysia price / wrinkles: RM 700 - 1,500 / session.
PRP injection for knees / joint pain: RM 3,000 - 4,000 / session.
PRP hair treatment: RM 2,500 - 3,500 / session.
Related: Kos perawatan PRP di Malaysia
Precaution:
You should only get your PRP treatment in a registered clinic as PRP should be performed in a clean environment. Ensure that your doctor uses a proper PRP preparation kit (shown below) to process the PRP. Never be shy to ask your doctor to show you the PRP preparation kit prior to your treatment. We have seen some advertisements offering prices below the cost of the PRP kit. We are not sure how is that possible? Unless they are not using a PRP preparation kit at all. So, if that's the case, what are you getting?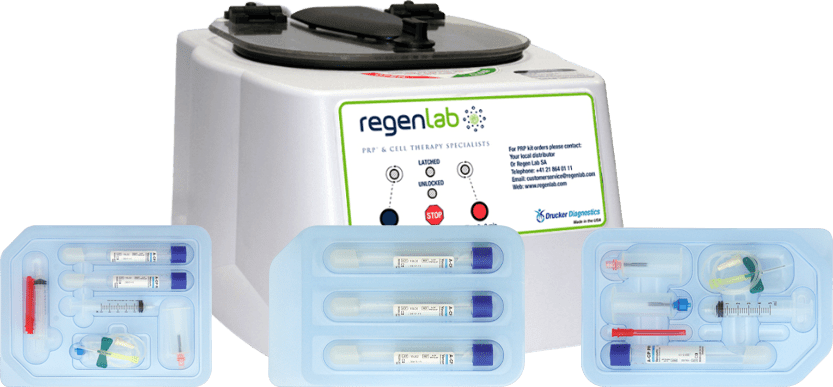 PRP preparation kit
PRP Treatment Reviews in Malaysia
Rawatan PRP Paling MURAH di Kuala Lumpur | Dr Hanafiah PRP
Harini I nak share my experience buat PRP dengan Dr Hanafiah yang I buat last month 2 days after my birthday. Dah dekat sebulan, dah nampak result, then baru la I share sebab I nak tengok dulu apa kesan dia after I buat PRP dekat muka I ni. Taknak la kasik review penipu buat harini, esok dah tulis review lagipon NI REVIEW IKHLAS AND BUKAN PAID ENTRY. Hahahah. Tetiba garang. Macam mana I boleh nak buat and sapa yang pengaruh I? Jawapan : Aliah la. Hahaha. Dia dok sebut banyak-banyak kali 'Maksu, cousin aku buat PRP muka macam telur kena kupas Maksu. Punyalah licin.... Aku nak buat lah kalau ada budget'...
Read more:
https://surayasulatin.blogspot.com/2018/11/rawatan-prp-paling-murah-di-kuala-lumpur.html
REVIEW RAWATAN PLATELET RICH PLASMA (PRP) DI PREMIER CLINIC TTDI – DISEBALIK JARUM DAN KECANTIKAN
Saya tidak mahu nampak tua sebelum usia. Jadi baru-baru ini saya berkesempatan mencuba rawatan yang dipanggil PLATELET RICH PLASMA atau singkatannya PRP TREATMENT di salah satu klinik estetik terkemuka di Malaysia, KLINIK PREMIER cawangan TTDI. Kenapa saya melakukan rawatan ini? Pada usia 35 tahun dengan kehidupan yang stressful, selalu terdedah kepada cahaya matahari, kurang menggunakan sunblock creammenyebabkan kulit wajah saya menjadi kusam, timbul kedutan halus pada dahi dan tepi mata. Malah bahagian bawah mata saya juga nampak teruk sebab kurang tidur. Saya perlu lakukan sesuatu. Jadi KLINIK PREMIER menjadi solusi kepada masalah saya...
Read more:
https://www.thisisreef.com/2017/06/review-rawatan-platelet-rich-plasma-prp.html
Review Rawatan PRP di Premier Clinic
Manakala untuk rawatan, mereka sangat terkenal dengan rawatan Platelet Rich Plasma (PRP). Yang ambil darah masuk mesin asingkan platelet tu lepas tu cucuk kat muka~ Vampire treatment orang kata~ Tau tak kenapa dorang pemes sangat dengan benda ni?
-> Kesan sampai 18 bulan! Bukan main jimat nak mati dohhhhh. Sekali rawatan tak yah datang tiap masa! Jaga elok-elok rajin pakai sunblock cuci muka je! (*kalau anda jenis pemalas mungkin kena buat sebelum sampai 18 bulan, haha)...
Read more:
http://thirteenpersona.blogspot.com/2018/04/review-rawatan-prp-di-premier-clinic.html

GLOWING SKIN WITH PRP TREATMENT @ PREMIER CLINIC BANGSAR BARU
Who remembers when Kim K posted a selfie of her face covered with blood and shocked the whole world?
Well, proud to announce, I have followed her footstep, jumped on the bandwagon and did the so-called Vampire Facials only that it wasn't as bloody as it was seen on her.
PRP treatment or more commonly known as Vampire facial for a layman as it involves injecting 'blood' into the skin.
But the truth is, you are not actually injecting blood directly into your skin. PRP is readily available in everyone's body. And it is obtained by drawing a small amount of blood from the patient themselves where the blood will then be spun down in a centrifuge to separate the different components of the blood. The spun blood would form 3 layers where the red and white blood cells are separated from the platelets and the plasma (the clear fluid). And now the plasma is concentrated with platelets and hence the name platelet-rich plasma, or PRP...
Are there any contra-indications to the use of Platelet Rich Plasma?

You must inform your specialist if you are taking medication, including blood thinning [anti-coagulant] medication, undergoing steroidal, or any long-term therapies.
Are all PRP therapies the same?
No, not all PRP therapies are the same. There is increasing clinical evidence that suggests that PRP therapies which contain higher concentrations of platelets produce better results. Research indicates that the optimal therapeutic concentration for effective skin rejuvenation is a platelet concentration of 3-4 times the normal level of platelets. Studies show that concentrated platelet levels of 800'000 to 1'000'000 per ml have been linked to optimal collagen formation.
PRP injection is also dependent on the skills and experience of the administering doctor. An updated doctor will also know that PRP treatment for face is best used in combination with other method e.g. ultrasound for optimal results.
Find a Centre for PRP Treatment in Malaysia
With so many aesthetic clinics providing PRP injection treatment, how do you make the right choice?
It starts with reviewing data and information from Google search results. The list from Google search results is long and we have therefore shortlisted the following aesthetic clinics for PRP treatment in Kuala Lumpur and Selangor, for your convenience. Check out our
Best PRP Centers in Malaysia
for PRP below.
Disclaimer: The centers have been arranged in no particular order of priority.
Here is the list.
1. Ko Skin Specialist - Aesthetic Clinics in Selangor
Founded by Dr. Ko Chung Beng in 1997, KO Skin Specialist has been providing a comprehensive range of in-depth services from dermatology to cosmetic surgery.
Today, KO Skin Specialist is proudly recognized as one of Asia's leading dermatology and laser centres, gaining trusts of medical professionals and clients across the globe. At the present time, the little clinic in Klang has transformed into the Headquarters for all 30 Dr Ko centres across the country, with their very own formulation of skincare products on the shelves, offering the most complete range of laser therapy equipment in Asia. Moreover, Ko Skin Specialist has made their international debut with the successful opening of Xiamen branch in China, and more branches to come in the future.

Head Office:
Klinik Pakar Kulit Ko Sdn Bhd
MOH License: LCP Chapter 2
10A-22A, Jalan Temoh, Off Jalan Goh Hock Huat, 41400 Klang, Selangor Darul Ehsan, Malaysia.
Ko Skin Specialist Reviews:
Ko Skin Specialist Facebook Page has more than 90,000 likes on
Facebook
and a 3.9/5-star rating on
Google
.
Ko Skin Specialist Price List: Klinik Dr Ko Price List.
2. Klinik Dr Inder - Aesthetic Clinic in PJ (Petaling Jaya)
Klinik Dr Inder is a contemporary world class medical aesthetic clinic that offers an extensive range of aesthetic treatments including PRP for men and women of all ages.
Dr Inder specialises in a range of other aesthetic services including hair restoration, weight loss program (body sculpting) and Vaginal Tightening / Rejuvenation.
Address: P-G-022, PJ Centrestage, Jalan 13/1, Seksyen 13, 46200 Petaling Jaya, Selangor, Malaysia.
Klinik Dr Inder Reviews: 4.9/5 overall rating on
Facebook
.
3. Bioniva Wellness

Address: Lot 3 Level 1 Tropicana Grande, Persiaran Tropicana, Tropicana Golf & Country Resort, 47410 Petaling Jaya, Selangor Darul Ehsan, Malaysia.
Focusing on optimal health and well-being, BIONIVA Holistic Specialist Centre for Pain Management, Physio, Rehabilitation and Well-being is committed to bringing health and vitality to our clients, motivating clients to be as passionate as we are about enjoying and living a healthy, active and balanced life.

BIONIVA's holistic approach to age defying solutions promotes inner health and total vitality, and employs fundamental strategies that aim to improve current conditions while addressing the maintenance and prevention of age-related health issues. At BIONIVA, we share and guide each client toward safe, effective solutions. We incorporate all the latest, revolutionary, patented, clinically-researched technologies that are effective. Proven plans are tailored especially for our clients, and will help clients reach their goals and attain Health that Shows – Age that doesn't.
4. Premier Clinic - Aesthetic Clinics in Kuala Lumpur (KL)
Premier Clinic has 4 branches in Klang Valley. Premier clinics are located in strategic locations, providing a comprehensive range of non-surgical aesthetic procedures and advanced laser treatments. Equipped with cutting edge procedures, technology and expert doctors with specialized knowledge in aesthetics, Premier Clinic provides top notch aesthetic services to our clients from both local and regional markets.
Premier Clinic - Bangsar Branch
MOH License: LCP Chapter 1
No. 8 & 10, Ground Floor, Jalan Telawi 5, Bangsar Baru, 59100 Kuala Lumpur, Malaysia.
Premier Clinic Reviews:
Premier Clinic has more than 40,000 likes on Facebook and a 4.3/5-star on
Google
.
Price List:
Premier Clinic Price List
.
5. Beverly Wilshire - Aesthetic Clinics in Kuala Lumpur (KL) and Selangor
Beverly Wilshire has 3 branches in Klang Valley, 2 in Kuala Lumpur and one in Petaling Jaya. Beverly Wilshire (KL) is a medical centre licensed by the Malaysian Ministry of Health, specialising in the combination of medical aesthetic treatments, anti-ageing medicine, cosmetic surgery, dental aesthetics and hair restoration. They are backed by registered board-certified plastic surgeons, licensed and credentialed aesthetic doctors, as well as certified anaesthesiologists.

Beverly Wilshire Medical Centre - HQ
MOH License: LCP Chapter 3
Address: Level 6, 8 & 9, Kenanga Tower, No. 237 Jalan Tun Razak, 50400 Kuala Lumpur, Malaysia.
Beverly Wilshire Medical Centre Reviews:
Beverly Wilshire has more than 26,000 likes and a FB rating of 4.4/5 star overall rating
on
Facebook
.
6. Toscana Medi Clinic at Publika, Hartamas
Clinic Location and Address:
Unit 01 & 02, Level G4, Block D5, Solaris Dutamas, Publika, No.1, Jalan Dutamas 1, 50480 Kuala Lumpur, Malaysia.
Toscana Medi Clinic has 2 branches in Klang Valley, 1 in Publika KL and 1 in Petaling Jaya. Toscana Medi Clinic is a highly customised skin health and aesthetic centre. The primary goal of the clinic is to provide premium individualised care at decent affordable rates. Toscana offers something for every person ranging from skin health, body contouring, facelifts, rejuvenation therapies , anti-aging, stem cell and PRP treatment, weight management and many more.
Led by Dr. Lashela Dharmadass, a credentialed LCP (Letter of Credentialing & Privileging) Medical Aesthetic Practitioner in Malaysia. Dr Lashela is a frequent trainer at medical aesthetic seminars and often shares her knowledge on multiple laser aesthetic technologies.
Her postgraduate qualifications include Diploma in Aesthetic Medicine from American Academy of Aesthetic Medicine. Diploma in Family Medicine from Institute of the Academy of Family Physicians of Malaysia.
Dr. Lashela Dharmadass is also a member of Academy of Family Physicians of Malaysia. She has vast experience in lasers, thread lift, botox, dermal fillers, weight loss, anti-aging & wellness treatments.
Toscana Medi Clinic Reviews: 4.6 out of 5 star rating on
Google
.
7. ARC Medical Group
ARC (Advanced Regenerative Centre) Medical Group has 7 branches in Klang Valley i.e. Mid Valley City, Pantai Hospital Kuala Lumpur, Subang Jaya Medial Centre, Assunta Hospital, Publika KL, Life Care Medical Centre and Petaling Jaya Centrestage.
ARC Medical Group offers a full range of aesthetic and wellness treatments and cosmetic surgery for men and women of all ages and has a Letter of Credentialing and Privileging (LCP) Chapter 3 license from the Ministry of Health.
ARC Aesthetic, Anti-aging and Wellness Clinic - Mid Valley Branch (HQ)
MOH License: LCP Chapter 3
No. 31-11, Penthouse Signature Office Suite, The Boulevard, Mid Valley City,
Lingkaran Syed Putra, 59200 Kuala Lumpur, Malaysia.
ARC Medical Group Reviews
: 5/5-star overall rating on Erufucare and more than 4,000 likes on
Facebook
.
8. My Clinic
My Clinic has 4 branches in Klang Valley and 1 in Johor: Damansara Utama, Puchong, Melawati, Cheras and Johor Bahru.
My Clinic - Main Branch
MOH License: LCP Chapter 1
Address: 8G, Jalan SS21/35, Damansara Utama, 47400 Petaling Jaya, Selangor, Malaysia.
My Clinic Reviews: 4.2/5 overall rating on
Google
.
9. Bella Clinic
We are one-stop beauty and wellness centre for the everlasting beauty of future. We provide aesthetic solutions for the face, body, hair through a blend of medical science and fine art by experienced doctors. We always believe that everyone deserves to be beautiful from the inside out. We offer full range of services and treatments for beauty, health and wellness which allows our clients to achieve their desired outcome. We strive to offer advanced aesthetic care to enhance both confidence and appearance for all of our clients. We will continue to fulfil a promising affordable treatment yet providing nothing but the best appropriate treatment which is exclusively designed for each and every friend of yours. Unsure with what treatment you need? We will guide you every step to gain the good result.
Address: 16, Jalan Radin Bagus 1, Sri Petaling, 57000 Kuala Lumpur, Malaysia.
Bella Clinic Reviews: 4.8 out of 5 star rating on
Google
.
10. IDO'S Clinic

7 Clinics are located throughout Malaysia - with three of these branches in Selangor.

Klang Bukit Tinggi, Selangor
MOH License: LCP Chapter 1
Address: No. 9, Jalan Mahagoni 5/KS 7, Bandar Botanic, 41200 Klang, Selangor.

Puchong Setia Walk, Selangor
Lot No. C6-G, Block C, Setia Walk, Persiaran Wawasan, Pusat Bandar Puchong, 47160 Puchong, Selangor Darul Ehsan, Malaysia.

Kota Damansara, Selangor
No.16-G, Jalan PJU 5/9, Dataran Sunway, 47810 Kota Damansara,
Selangor Darul Ehsan, Malaysia.
IDO's Clinic Reviews: 4.4 out of 5 overall rating on
Facebook
.