8 Best Shampoos for Oily Scalp in Malaysia 2023
What Causes Oily Hair
Our scalp produces an oily substance called sebum through our oil glands, otherwise known as our sebaceous glands. Sebum improves the barrier of our skin and scalp, protecting them from damage and drying out.

However, oily hair is the result of overactive sebaceous glands producing too much sebum. Although sebum is good for the hair, too much can make your hair look slick and greasy. Common causes of oily hair are unhealthy eating habits, medications, improper haircare, stress, hormonal fluctuations, and change in weather.


How To Fix Oily Hair

There are several methods you can use to try to control your oily hair. This includes avoiding straightening irons and blow dryers, not touching your hair or drinking tea.

However, shampoos that specialize in controlling oily scalps can make things a lot easier.

Here are the best shampoos for oily scalp and oily hair in Malaysia.
OGX Detoxifying shampoo is a good shampoo for oily hair as it contains pomegranate oil which contains tannins that help keep oil production under control. Pomegranate oil is also rich in linoleic acid, which oily skin lacks.
- Degunk stubborn residue from products like dry shampoo
- Infused with pomegranate and ginger which have anti-inflammatory properties
- Prevents moisture loss
- Detoxifies hari
- Sulfate Free, Paraben Free, Aluminium Free
Buy In Lazada

Did you know that the main reason for hair loss is an oily scalp? That is why SMIB uses the high-grade Coral Calcium which is very effective in removing excess oil and dirt in our scalps. The calcium is extracted from sea corals through the tedious process of electroplasticity.
For maximum effectiveness, it is recommended that you follow their 4-step routine for your hair. Besides the SMIB Shampoo, there is the SMIB innaBi Treatment which helps to stop hair loss. For the 3rd step, you can massage your scalp with the SMIB innaBi Scalp Massager. By using Plasma technology, it removes sebum, oil, and cleanses your scalp. For the final step, the SMIB innaBi Scalp Essence will nourish your scalp and promote new hair growth.
You can purchase it online directly from
SMiB
and it can be delivered to your preferred address in Malaysia.
- Coral calcium to cleanse and calm your scalp
- Reduces hair loss and promotes hair growth
- Coral calcium removes excess oil and dirt
- 4-step routine maximum effectiveness
Shampoo Two from Paul Mitchell is ideal for oily hair as it deep cleans the hair and helps minimize oil production, so hair becomes less oily over time.
- Wheat-derived conditioners boost body and shine
- Removes build-up from styling or leave on hair products

- Controls excessive oil
- Provides deep cleansing action for a dandruff and itch-free scalp
- Natural peppermint and menthol extracts refresh and soothes the scalp and provides an aromatherapeutic effect
- Antimicrobial extracts prevent fungal infections
Ratings and Reviews: 4.8/5 (
Lazada
)
5. Pantene Micellar Detox and Scalp Cleanse Shampoo, 530ml
Micellar Detox and Scalp Cleanse Shampoo is suitable for oily hair as it
remove excess oil, dirt, dandruff and other chemicals that can clog your hair follicles. It does this by
gently forming small micelles to carry dirt and grime away from hair with every wash.
- M
ade of white Charcoal, pro-vitamin B5, antioxidants
- Leaves hair fresh, clean and unharmed
- Silicone Free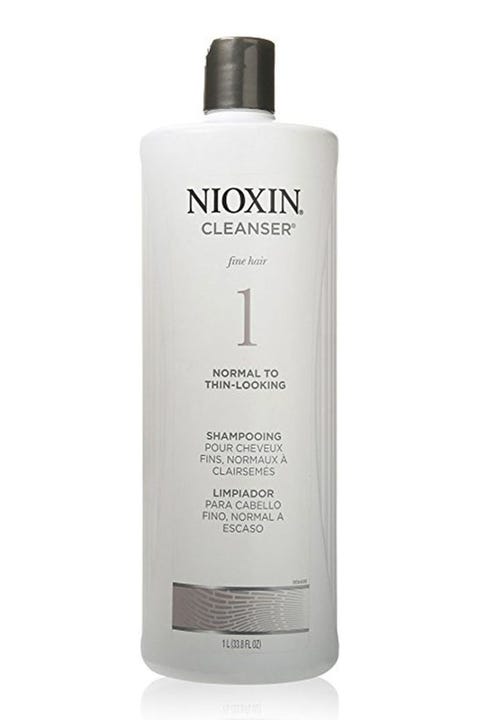 This shampoo for oily hair is designed to remove oil and debris such as sebum, fatty acids and environmental residue which can block hair follicles.The System 1 Cleanser Shampoo by NIOXIN is suitable for normal to fine, thin looking natural hair.
- Gently removes product build up, clearing nutrient pathways to scalp and hair follicle without stripping hair of essential oils.
- Protects against breakage and amplifies hair texture
- Helps reduce hair loss
- Contains antioxidants, botanicals and vitamins to deeply cleanse for a rejuvenated feeling
Loreal Paris' Clay Shampoo is a good shampoo for oily hair due to its grease-fighting blend of sodium laureth sulfate, salicylic acid and absorbent clays that washes away dirt and oil.
- Contains a blend of three types of refined clay help reduce oil at the roots, while keeping the rest of your hair nourished and healthy
- Contains a form of hyaluronic acid—an ingredient that pulls moisture into your hair—to prevent dry, frizzy hair
Buy in Lazada

- Dermatologically tested and ph balanced
- Boosted with anti-oxidants for gentle hair and scalp care
- Provides deep cleansing action to prevent dandruff and itchiness
- Fights itchy, oily and dry scalps to prevent dandruff
Ratings and Reviews: 5/5 (
Lazada
)
Related Posts..