6 Best Hair Loss Treatment Products in Malaysia 2020
If you are looking for the best drugstore shampoo for hair loss in Malaysia, you are in the right place.
Hair loss
is more common than you think and it can happen to anyone. Causes range from, androgenetic or hormone-related hair loss, stress related-hair loss, also called telogen effluvium, and dandruff. Medications, vitamin deficiencies, thyroid disorders, excess styling, and autoimmune disorders can also cause hair loss and thinning. But the good news is, there are viable solutions, starting with topical growth treatments.
Finding one that works for you, however, can be easier said than done. But we're here to help. So, we went deep into Google search to figure out which ingredients make an excellent hair regrowth product, recommendations and researched the leading products currently in the Malaysian market.
Here is the list.
1. SMIB Shampoo For Oily Scalp & Hair Loss | SMiB Shampoo Review
Coral calcium to cleanse and calm your scalp
Reduces hair loss and promotes hair growth
4-step routine maximum effectiveness
The
SMIB innaBi Shampoo
is a super popular shampoo in Korea. In fact, more than 1 million sets have been sold in Korea.
Did you know that the main reason for hair loss is because of an oily scalp? That is why SMIB uses the high-grade Coral Calcium which is very effective in removing excess oil and dirt in our scalps. The calcium is extracted from sea corals through the tedious process of electroplasticity. This is what sets SMIB apart as they are willing to go the extra mile for your hair.
For maximum effectiveness, it is recommended that you follow their 4-step routine for your hair. Besides the SMIB Shampoo, there is the SMIB innaBi Treatment which helps to stop hair loss. For the 3rd step, you can massage your scalp with the SMIB innaBi Scalp Massager. By using Plasma technology, it removes sebum, oil, and cleanses your scalp. For the final step, the SMIB innaBi Scalp Essence will nourish your scalp and promote new hair growth.
Finally, it is now
available in Malaysia
so that we can enjoy the benefits of an effective premium Korean shampoo that prevents hair loss. You can purchase it online directly from
SMiB
and it can be delivered to your preferred address in Malaysia.
2. Nioxin System 1 Cleanser Shampoo 1000 ml - Best Shampoo for Hair Loss Female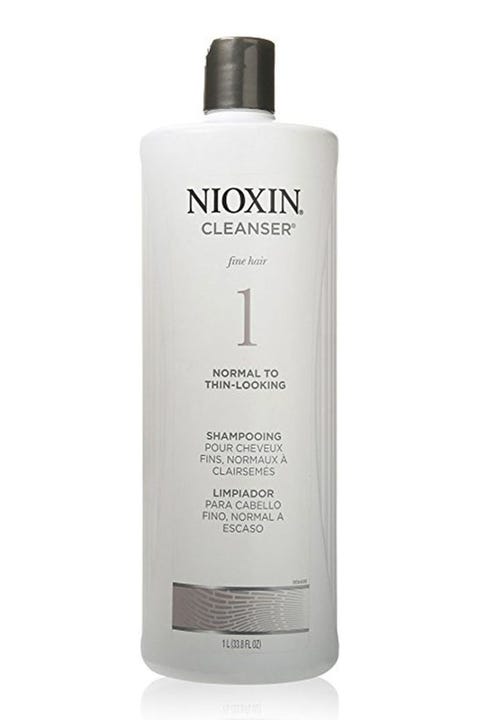 Designed to remove oil and debris such as sebum, fatty acids and environmental residue which can block hair follicles.The System 1 Cleanser Shampoo by NIOXIN is suitable for normal to fine, thin looking natural hair. It gently removes product build up, clearing nutrient pathways to your scalp and hair follicle sites without stripping hair of essential oils.
Featured in
Elle
in 2020 as one of the shampoos recommended for hair growth.
Nioxin System 1 shampoo reviews at Lazada Malaysia: 4.8/5.
3. Pura D'or, Anti-Hair Loss Shampoo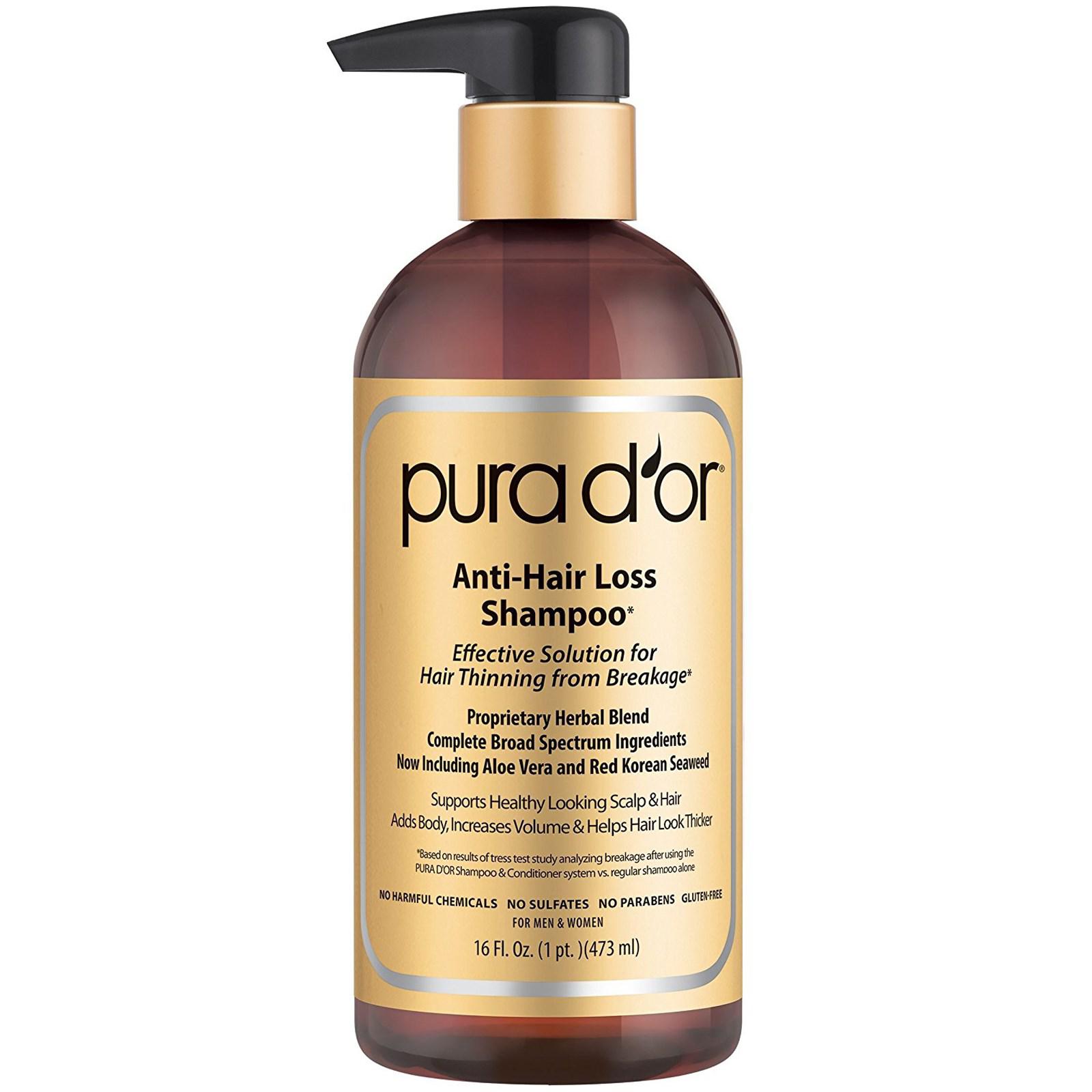 This shampoo claims to be gluten-free, hypo-allergenic and color safe. The formula is plant based, using vitamins and organic ingredients such as biotin and Argan Oil to nourish and help reduce hair loss due to breakage without any harsh chemicals like SLS and parabens. Other special ingredients include Aloe Vera and Red Korean Seaweed. Their goal is to gently but effectively provide a solution for hair thinning through this daily shampoo.
4. Alpecin C1 Caffeine Hair Loss Shampoo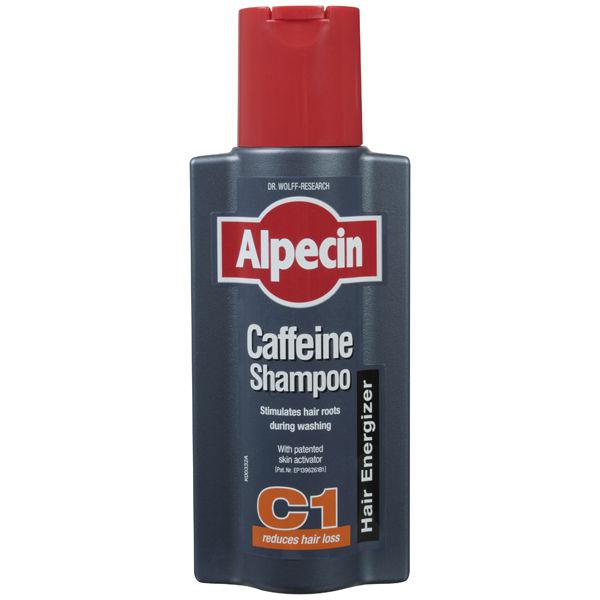 This is an exclusive brand which is not commonly found in physical stores. The shampoo can be used daily, and works by strengthening hair roots, reversing premature hair loss, and stimulating hair follicle growth. It is also caffeine enhanced and has patented ingredients, which shows that this product has one of the latest technologies.
5. Ultrax Labs Hair Surge Malaysia – Caffeine Hair Loss Hair Growth Stimulating Shampoo

This shampoo claims to have the revolutionary technology of having micro blend caffeine compounds and essential oils that provide vital nutrients to nourish hair follicles and thicken hair while encouraging natural hair growth. The 0.2% ketoconazole is also an essential ingredient to reduce hair loss. They claim to use only approved ingredients that are supported by years of research, such as Saw Palmetto, in which clinical trials have proven the prevention of baldness caused by an enzyme.
6. Hair Dr. Follicle Shampoo 250ml
Hair Dr. is an advanced hair loss system developed to give results. Its unique, patented Nano Technology delivery system uses an Active Peptide complex that delivers the formula directly to the root of the problem, to strengthen and nourish your hair and provide an effective re-growth platform. Hair Dr. utilises a unique 2 step system that effectively combat hair loss and promote hair re-growth.
1st Step – Prevention Daily use of the Hair Dr. Follicle Shampoo cleanses hair and scalp gently and thoroughly and create an optimum condition for a healthy scalp to absorb the active ingredients against hair loss.
2nd Step – Rejuvenation Use twice daily on thinning areas of the hair, Hair Dr. Follicle Serum delivers the active ingredients to revitalise and rejuvenate the hair follicle, strengthen the hair shaft and normalise the hair growth cycle.
Wrapping It Up
We definitely suggest you talk to your doctor for thorough advice/ medication, but if you are simply looking for an over-the-counter solution, then the above recommendations should really help you. If you need to see a registered hair loss specialist, check out
Hair Loss Treatment Malaysia
.